This week SmackDown Live saw a tag team turmoil match to determine the new number one contenders for the SmackDown Tag Team Championships, with popular team American Alpha walking away with the victory and seemingly a future title shot. However, things didn't go according to plan for the former NXT Champions, when Bray Wyatt appeared on the titantron to alert American Alpha that they would have to face him and Randy Orton next week to earn their title shot.
According to reports on NoDQ.com that decision was made because the WWE currently has plans for the Wyatt Family members to capture the Tag Team Championships at TLC, hence why American Alpha were not awarded the title shot after the original victory. Whilst the decision undermines the majority of the tag team division with all the teams supposedly in the match, it makes them look slightly weak by having Wyatt simply show up and demand his match. It also confuses fans as to whether the authority figures are actually in charge of the show if talent can still pick their own matches, yet on the other hand, a major match is now set for next week and it is something that is fresh and new which is exactly what the fans want to see.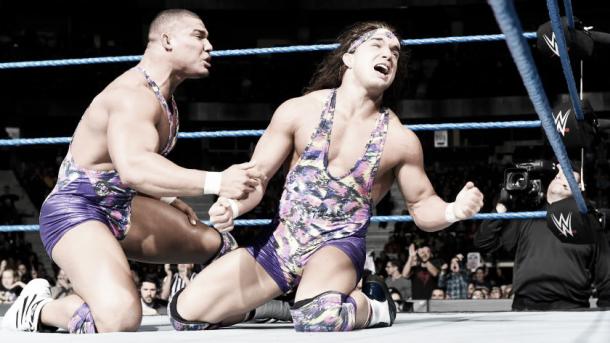 Would it be a smart decision?
Orton and Wyatt winning the Tag Team Championships would be a major deal for the division due to the amount of star power that both men have, which would take the division in a much more serious direction following the comedic run of Rhyno and Heath Slater. Seeing the Wyatt Family actually pick up some championships would also be a positive step for the faction who have seriously lacked major victories in recent years which has seen their momentum cut from underneath them countless times.
The way in which the group has been booked since the draft has been an improvement and adding the Viper into the group has worked well so far and this could be the next step for this storyline to develop.