Since the brand split WWE has begun pushing Braun Strowman as the next big monster, just as we have seen in the past with people such as Great Khali and Big Show, however, so far it has gone to plan. When Strowman first debuted nobody cared for him or any sort of push during his Wyatt Family run, but since going alone on Raw he has impressed, looking dominant and growing with each passing week.
Strowman is being positioned in a major spot for this weekend's Survivor Series PPV where he will be involved in the 5 - 5, SmackDown - Raw male match where he joins main event stars such as AJ Styles and Kevin Owens, which shows that WWE has big plans for him.
Next opponent
According to reports on NoDQ.com, his next feud has also been decided upon and it is going to be another giant, Big Show. During the recent European tour Strowman and Show have been competing in bodyslam challenges and they are expected to carry on into Live Events throughout December, meaning they could feature on TV as well.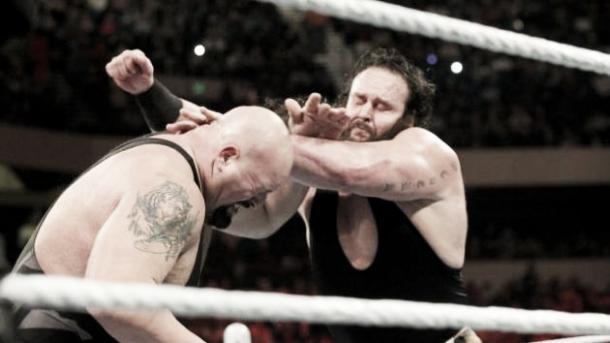 The reports state that the feud between the two men will begin on TV after Survivor Series with the company likely billing the match as a 'Battle of the Giants' as a way to put over Strowman's size and power whilst also bringing the Big Show back onto TV, something that they need to do if they are wanting to begin building towards his WrestleMania match with Shaquille O'Neil.
This is a feud that will likely not see the fans jumping out of their seats as two men of this size competing never tends to work out as the matches become slow and sluggish, however, Sami Zayn could also continue his small feud with Strowman which would be a better combination with Zayn's size and selling ability coupled with his fan support making him a more equipped opponent, but that remains to be seen.