WWE reportedly held back the women despite history being made in the groundbreaking main event of Hell in a Cell. Ric Flair made the claims on Busted Open with and said that the company made the decision to tame the match in order to protect the superstars.
Despite the match being billed as history defining with Sasha Banks and Charlotte stepping foot inside the cell for the first time, it seems the match could have had more planned if they were allowed.
History tamed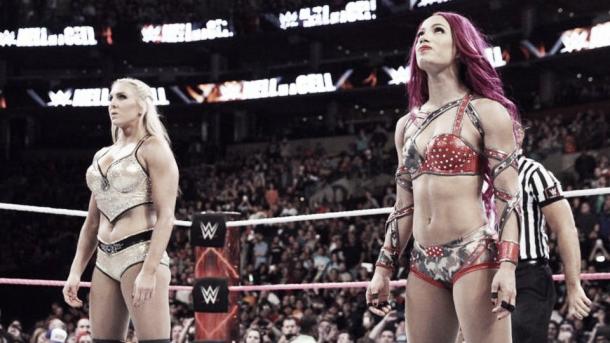 Flair will naturally have the inside scoop on several of the planned events at Hell in a Cell given that his daughter was in the main event but his claims have opened up a sense of negativity. With Charlotte picking up the win following a complete domination of The Boss in the latter stages of the match and getting the pinfall via Natural Selection, many felt the match was missing a defining moment.
The opening minutes of the match saw the two women threatening to climb to the top of the 20ft cell although they barely made it one-third of the way before The Nature Girl power-bombed Banks through the announce table. With medics at ringside, it looked a doubt that the match would even happen but it did and despite the early sparks and a solid match overall, there existed the underlying expectancy of something more.
The veteran Flair said "They took two huge spots out of the match, during the match, because they were afraid Sasha [Banks] was going to get hurt. If the original plan had been, there were two things and I don't want to say what they were, but you can only imagine. One of them involved a moonsault."
In anticipation of the match, there were rumors of Charlotte performing a moonsault from the top of the cage although this would be a reckless move on WWE's part and far too dangerous to pull off. The 16-time World Champion did not elaborate further as to what the actual spots first, but the fact that he revealed the plans show that the fans were right to have reservations about the overall match.
What is planned for Charlotte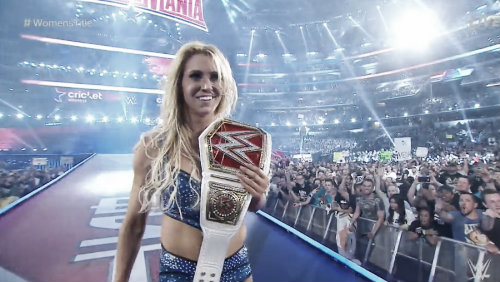 With gold around her waist and after defeating Banks on what is bordering on repetitive, what does WWE have planned for the current three-time Women's Champion? Currently the 30-year-old is on a 13-0 PPV streak and this is something that the company wants to keep highlighting to showcase her superiority.
Plans are in the works for her to go undefeated until at least WrestleMania with a huge emphasis placed on the superstar that finally dethrones her. This is the reason why Banks has only ever been able to win the title back from Charlotte on Monday Night RAW, in order to keep her credibility at the big events intact.