The Deadman is set to rise again, sooner than you may think. It has been confirmed today that The Undertaker will be returning to WWE this month for SmackDown Live's historic 900th episode on November 15th.
The Undertaker hasn't been seen since his epic Hell in a Cell match at WrestleMania 33 with Shane McMahon and there has been constant speculation and rumors that the legend might not return at all, especially since he left his gloves inside the ring after the match.
However, it seems that there is still some gas left in the tank of the Phenom and he will be making his return this month which is a major coup for SmackDown Live which has been the 'A' show in terms of quality since the brand split. Of course, it makes sense for Undertaker to return for such a monumental show as he was a key part in SmackDown's success throughout the years, spending the large majority of his time on the blue brand.
What will he do?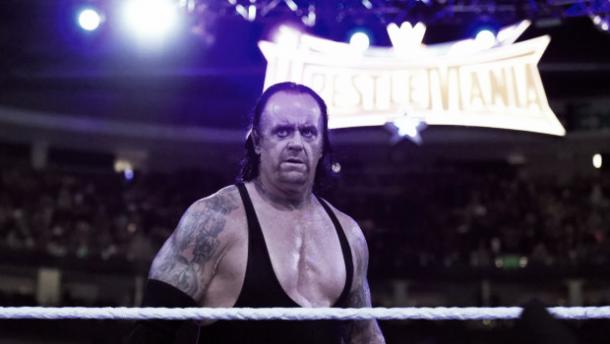 At this point, it is unknown exactly what sort of role Undertaker could have on the show but there are certainly plenty of options for WWE and it is unlikely they will want to waste such an opportunity considering that there won't be many more chances to see Taker in the ring.
Undertaker made his debut at Survivor Series and a quick match could be set up for the Deadman to return to the PPV where he first appeared, perhaps in a quick squash match. Another idea could be to include him in the current Randy Orton storyline with Taker helping his brother, Kane against the Wyatt Family and Orton, however, that is a storyline we have seen several times now and would seem like the company playing the same record on repeat.
With this year's Royal Rumble needing to sell 60,000 tickets the WWE are going to have to pull out all the stops and with the show taking place in Taker's home state of Texas this could be the start of a feud to see him be on the card for that show or the start of the build to whatever WrestleMania plans the WWE has for him.
All will be revealed in just a few weeks time on SmackDown, what do you think Undertaker will do? Let us know via Twitter, @Vavel_Wrestling