The impact that Austin Aries has made in NXT cannot be understated as the veteran performer has brought that 'star-feel' to the developmental roster.
One of the first household names from TNA to make the leap to WWE's developing brand, he has been able to put on some great matches since his debut earlier this year.
With feuds with Baron Corbin, No Way Jose and others proving that he is capable of working with younger performers and putting on steady matches.
Now, however, his entertaining run is being put on hold with an injury needing to be addressed that originally was not feared to be as serious.
Aries out for the foreseeable future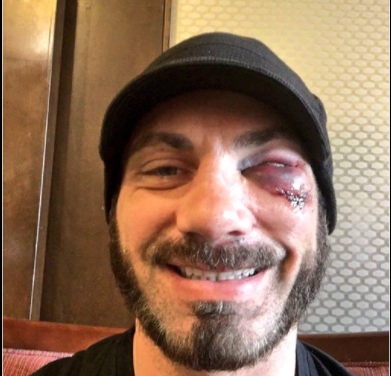 The 38-year-old was left with a nasty blow to the face following a match against Shinsuke Nakamura at a recent NXT Live event in Fresno, California.
Aries suffered a 'large orbital fracture' following a kick from the 36-year-old Japanese performer and is expected to undergo surgery sometime soon.
The match did not stop suddenly as following the connection to the face of the performer, Nakamura picked the former Ring of Honor star up for a suplex before the official could intervene.
The referee stopped the match just as the NXT Champion was preparing to hit the Kinshasa and ringside medics quickly took out Aries for examination before the match was called off.
Once The Greatest Man that Ever Lived goes under the knife he will need rest and that will mean an extended break on the sidelines with the rumored return date in early 2017.
Aries is expected to travel to Birmingham, Alabama for the surgery which has become the go-to place for WWE with many of the top stars also making the journey.
Finn Balor, Seth Rollins, and John Cena have all received treatment in the facility and thankfully without any incidents, hopefully, the former TNA will encounter a similar transition and will be back sooner than later.