As people are well aware this week, WWE has brought in a brand new bunch of prospects to the Performance Center and the NXT system. This has been the biggest group so far with many notable names that could make a potential splash as seen with last weeks NXT's episode where Roderick Strong debuted.
Some of the names on that list!
WWE announced nine new Performance Center recruits – Tommy End, Roderick Strong, Big Damo, Crazy Mary Dobson, Alvin Abitz, Theophilus Agbi, Demitrius Bronson, Taynara Melo de Carvalho and Victoria Gonzalez. (side note on one of those names, Crazy Mary Dobson is rumored to be the often talked about Sister Abigail.)
Another big name teases his WWE debut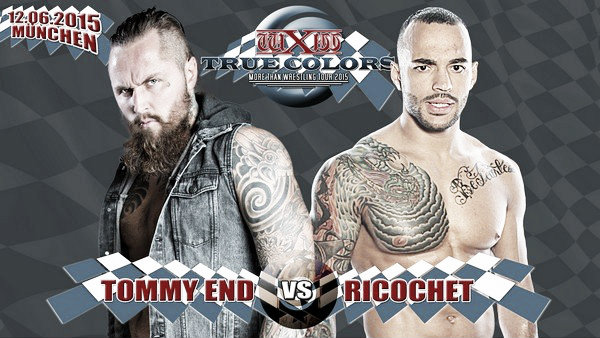 Ricochet, who has been rumored to be on WWE's radar, tweeted regarding Tommy End and Strong getting signed, teasing that he will see them soon. This has been going on for about a year and a half. Everyone is waiting for Ricochet to show up, every time a rumor shows up people lose their minds it feels like a check off in the list on the pro-wrestling checklist.
Something that must be said is a lot of people feel like Ricochet should have been in the WWE a long time ago because of the absolute brilliant talent that he has. The reason he hasn't come around in the past couple of years is because he was in Lucha Underground as Prince Puma and he was always a main part of the show. Since leaving he couldn't sign to any contract with a company that has any television. This reason because of his contract with Lucha Underground as long as season three is on TV he can't show his face. But the time is near and if we see one of the best high flyers in the world also just one of the best talents in the wrestling scene around the world. If you haven't seen any work from Ricochet you're in for a treat.