The WWE is big on bringing past wrestlers back into the fold when you least expect it, as it has recently one with names like Jinder Mahal, Curt Hawkins, Rhyno, and Alberto Del Rio (who has since left the company a second time). A recent tease on Twitter suggests that another familiar name might be making a return.
Adam Rose to return?
That name would be Adam Rose, who is most famous for his Party Starter gimmick he ushered through NXT before going up to the main roster. Unfortunately for him, people outside of Full Sail weren't really behind the character direction, and after an initial pop, it landed with a thud. Afterward, he and Bo Dallas, Curtis Axel, and Heath Slater teamed up to form the Social Outcasts, a gimmick that had actually started to get over until multiple members of the team had outside issues that stalled it, including Rose being suspended for 60 days. Then he was released after a domestic charge but shortly after his release his wife dropped the charges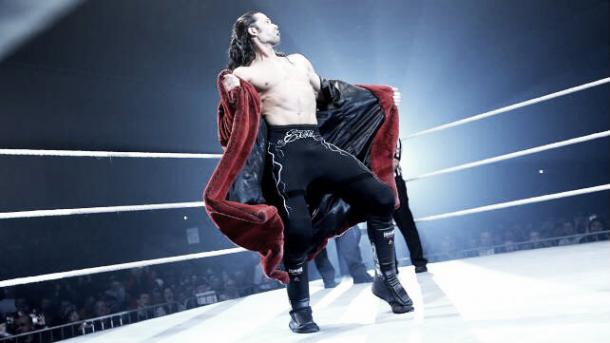 A post on Twitter from Rose yesterday gives the impression that a reunion might be in the cards for the performer, though, as he posted the caption "Something big is coming! This party is gonna blow the roof off! #YouCantHangWithAdam #AdamRose #WWE" along with a picture of his party starter character in the ring. The recent brand split has given performers like Rose the opportunity to shine, something fellow Outcast member Heath Slater has successfully taken advantage of.
What about his Career suicide
After his suspension he released Adam Rose released a statement that he said it was probably career suicide. "I am pretty sure this response will meet nowhere near the publicity that my suspension did and that this response is tantamount to career suicide," Rose posted. "But I feel for my sons my sister and rest of my family... you the [WWE] Universe have the right to the know the truth over my suspension and what it was for. I can say right now I did not do anything knowingly wrong and was taking prescribed medication that my [doctor] and I followed all the correct protocol on. My actual response and doctor's response will be coming soon. So before you judge, know the facts."