Goldberg is back on the top of the mountain following 12 years away from the WWE with his impending battle with Brock Lesnar in the works.
The 49-year-old is best known for his 173-0 streak which led to him winning the WCW World Championship and there is suggestion that he is ready to be inducted into the Hall of Fame.
Goldberg 2017 inductee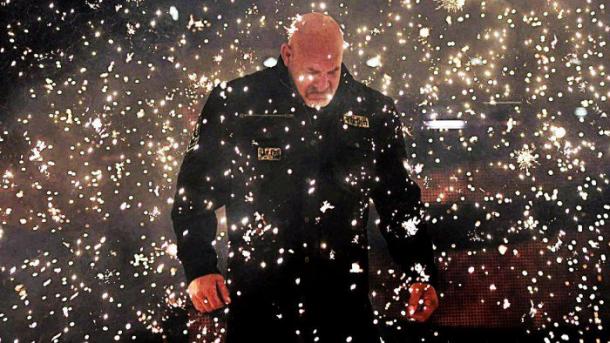 The hype continues and with his battle with Lesnar expected to take place at Survivor Series, this may not be the end of the war.
Goldberg may end up taking a spot at WrestleMania pending on how well his match with The Beast goes and with the huge media attention he has received WWE may want to capitalize.
Sting was inducted after he was made a playable character in 2K16 and as was The Ultimate Warrior in 2014.
The plans may be the same for Goldberg with one last hurrah on The Grandest Stage of Them All although there are no plans currently concrete yet.
Despite wrestling for less than 10-years from 1996-2004 his lasting legacy is one of the few bright lights still shining on the dark world that is now WCW.
With one World Title in the company and two United States title runs, as well as a tag-team championship venture with Bret Hart, he accomplished a lot despite a short career.
The theme of returns
Following his return to WWE, the former NFL player may have set a precedent for more stars to return.
Recently Adam Rose posted a mysterious message on his Twitter and used the hashtag '#WWE' although the reason behind this in still unknown.
Naturally it was suggested he would make a stunning return to the company who released him just months earlier.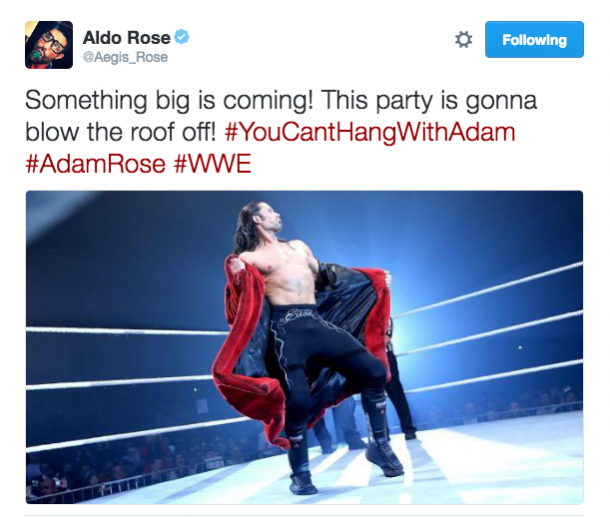 The 37-year-old continued to retweet and address the suggestion only prompting further rumor although as of yet he has not commented further.
Cody Rhodes also left the door open to a return to WWE and said saying that the door actually "never closes."