Bray Wyatt has been one of the most polarizing figures in WWE over the past five-years, although poor booking decisions have often cost him to gain the popularity he is so capable of capturing.
The 29-year-old recently,with the help of Luke Harper, scored a huge victory over Randy Orton at No Mercy with the win hopefully a turning point in his career.
On match with AJ Styles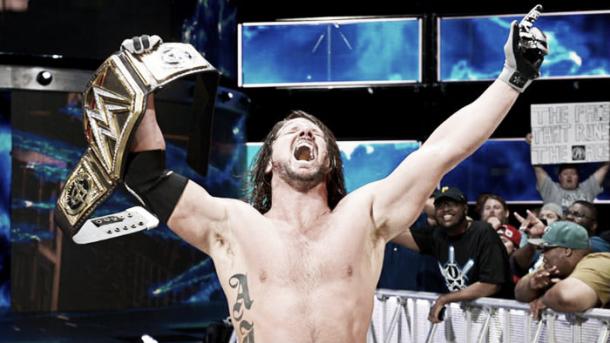 One performer that Wyatt has not battled yet is WWE World Champion AJ Styles and the veteran is someone that the Eater of Worlds is keeping a close eye on.
He said to the Daily Mirror on a potential match with The Phenomenal One "Oh of course. And I want to preface this with I respect AJ Styles. He's a well-traveled veteran, he's incredible inside the squared circle. He's impressive. That is true, no-one can deny that. But I fear no man. I only fear God. And AJ is no God."
Underneath all of his eerie bravado lies the desire for The New Face of Fear to square off against the former Total Nonstop Action performer although there are currently no plans in the works.
He continued "So if and when we do cross paths, I see myself taking that from him, or whoever else has it at the time. My time is coming. I can just feel it in the air and I think WWE fans all around the world can just feel it in the air. My time is coming."
His time is coming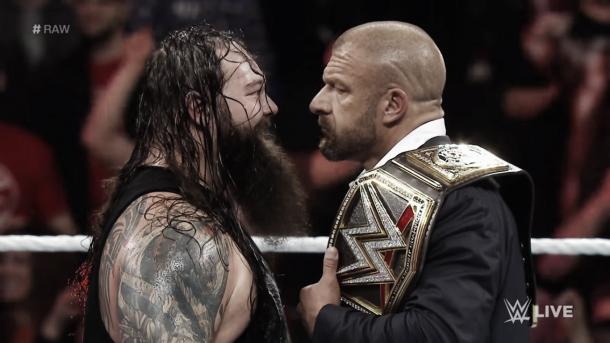 It has become a regular occurrence now for fans of Wyatt to have their dreams of seeing him with gold around his waist crushed in a thoroughly undeserving manner.
However, it seems that the former NXT performer is feeling confident that it is just a matter of time before he ascends to the top of the WWE card.
He received a huge pop months ago when he helped Triple H take out Roman Reigns and then touched the championship that was around the shoulder of The Game.
It foreshadowed what was to come and it seems that now Wyatt has never been closer to making it to the main-event scene, with one victory already over The Viper Orton, it seems he may get his showdown with Styles should he repeat his win; possibly at Survivor Series.