Andy Murray praised his coaching team of Ivan Lendl and Jamie Delgado as they reunite at the ATP World Tour Finals. Although Lendl gets most of the attention for the big results that Murray has earned this year, the Brit was quick to point out that it's not just the return of Lendl but how the full team works together that is responsible for Murray's surge to the top. With the offseason fast approaching, Murray is looking forward to the opportunity for Lendl and Delgado to work closely together in a training environment.
Best results under Lendl
Speaking to the press ahead of the final tournament of the year, Murray revealed that the coaching duo of Lendl and Delgado have been working well together. "During the Wimbledon period, when Ivan first came back, he kind of took the lead and it was quite new for Jamie but I think the offseason will be good. Both of them will have gained each other's trust, especially with what I have done since the US Open. Jamie has been there the whole time." Lendl's return to team Murray in June got off to the best possible start as he took a fifth title at Queens Club and a third grand slam crown at Wimbledon, and has only lost three matches since.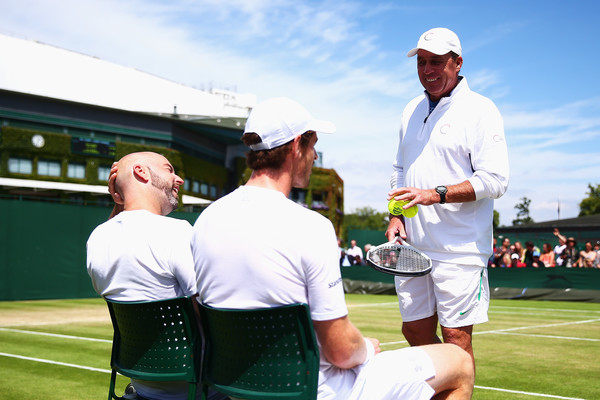 Murray added, "My best results I have had have come when I have been with Ivan but the rest of the team have helped too. Ivan would be the first to say he cannot do every minute of every day and be on the road every single week. He needs there to be a very good team around me to help make it work." Since the tough five-set losses to Kei Nishikori at the US Open and Juan Martin del Potro at the Davis Cup, Murray hasn't lost a match. Although Lendl has been a main feature in his biggest results this year, his return to the camp in London is the first tournament since the US Open that Lendl has been courtside. Jamie Delgado was present for Murray's four title wins in Beijing, Shanghai, Vienna and Paris.
Looking ahead
Murray is already looking forward to the offseason and seeing how Lendl and Delgado will work through the training schedule together "We have not been able to do loads these last few days on the practice courts - there has not been much time. But in the offseason, it will be good to see how they work together in a training environment where I am able to work on some stuff." With the coaching setup already working so well, it will be interesting to see how the offseason sets Murray up for next season where he will head into the Australian Open as five-time runner-up.