For Japanese star Kei Nishikori, 2016 has been a career year. He has tied his career-high ranking, number four in the world, and ending the year with a Masters 1000 title could be enough to propel him to number three in the world—depending on 2016 US Open Champion Stan Wawrinka's tournament success.
On the other side of the net will be Jo-Wilfried Tsonga. He has seen his ranking rise as high as number seven and fall well into the teens this year. Right now, he is number 13 in the world, but the ATP World Tour Finals are still within reach; the Frenchman would, however, need a deep run in this tournament and possibly even a miracle to make the cut.
Both competitors were finalists in the two most recent tournaments prior to this one, but neither could come away with a Masters 500 level title. Nishikori was dropped in straight sets by Marin Cilic in Basel, while Tsonga was bested by world number two Andy Murray in Vienna, also in straight sets.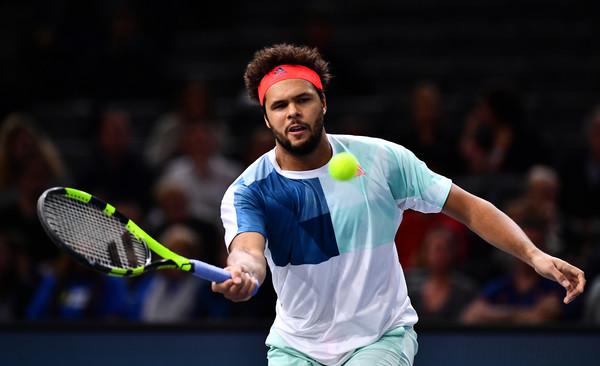 Tsonga has yet to win a title in 2016, but strong play in Wimbledon and the US Open carried him to the quarterfinals of both events.
Winning a bronze medal in Rio was probably Nishikori's greatest accomplishment of the year, while a semifinals appearance in the US Open and a strong showing to get to Novak Djokovic in the Australian Open quarterfinals only add to a very strong campaign. The Japanese star's only title this year has come via a fourth-straight title in Memphis. Djokovic, Roger Federer, and Rafael Nadal are the only other active players to have completed a four-peat at any level; needless to say, he is in good company there.
How they got here
The 26-year-old has played just one match in the tournament so far, and it was break-filled match against Viktor Troicki. Though Nishikori topped his Serbian opponent in the first set, 6-2, in 29 minutes, the second set saw five breaks and the same result: the world number four coming away victorious, 7-5.
With a much more routine victory, Tsonga made his way to the third round by way of a straight sets win over Albert Ramos-Vinolas, 6-3, 6-4. Each set saw just one break, but the Frenchman had plenty of other chances—nine in total. It is also worth noting that his serve was untouchable; 14 of his 32 first serve points won in the match came via an ace.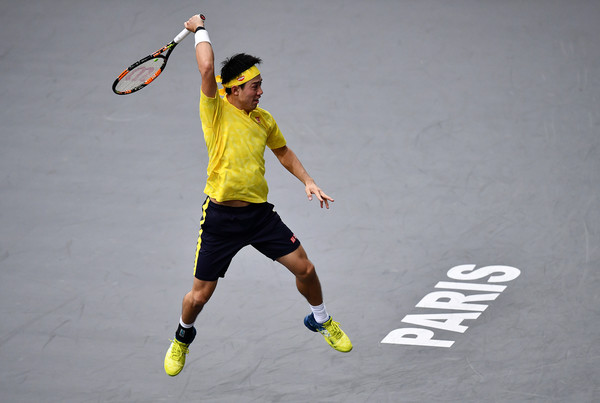 Their history
In this tournament, these two are familiar foes; twice they've met—in 2013 and 2014. Nishikori won both those matches in three sets as well as three other previous meetings.
Tsonga has gotten the better of the fifth seed just twice in their respective careers. The first win came in Shanghai in 2011; the other in the 2015 Roland Garros quarterfinal.
The 2011 meeting in Shanghai has been the only matchup between the two that didn't go to a deciding set.
Who wins?
Based on their history and playstyles, it is hard to predict a winner. They are two of the top 15 players in the world rankings, and six of their seven previous meetings went to a deciding set.
If the pattern continues and this match goes to a third set, look for Tsonga to be a slight favorite. He has been playing at a very high level, his serve is looking very hard to break, and he has homecourt advantage.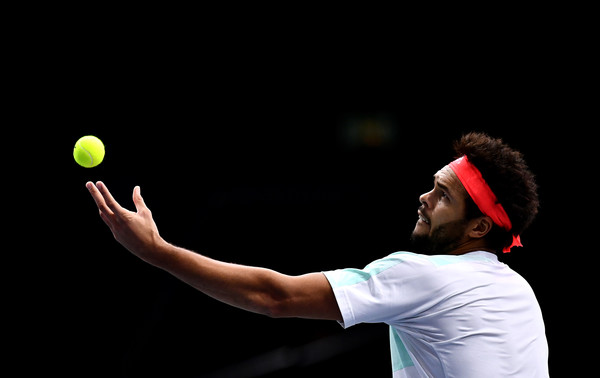 For Nishikori to win, he will need to try to make this match go by as quickly as possible. He looked sluggish against Cilic in Basel, and big hitting could be his kryptonite.
A lot of this match will depend on how much energy Nishikori has left in the tank; the season is winding down, and he will need every bit of energy his can get if he wants to get by the superb athlete that is Tsonga.
Prediction: Tsonga in three sets