Gael Monfils believes his tennis has improved dramatically over the last year but concedes he will need to overcome a mental barrier if he is to topple number one seed Novak Djokovic for the first time in his career.
Monfils has qualified for the ATP World Tour Finals for the first time in his career after a productive year in which he claimed an ATP 500 title in Washington D.C. and reached the semifinals of the U.S. Open.
But the seventh-seeded Frenchman surrendered meekly to Djokovic in the last four in Flushing Meadows and admits his dismal form against the Serb must be reversed.
Mental block
"With Novak, it's a psychological block," conceded Monfils. "We [as a team] have to work on it."
The 30-year-old also says he has seen the game of tennis in a new light this year, crediting the appointment of his coach Mikael Tillstrom for his upsurge in form.
Monfils also says they both have "ideas for improvement" with the year drawing to its conclusion and the Frenchman does not want to stop outside the top five.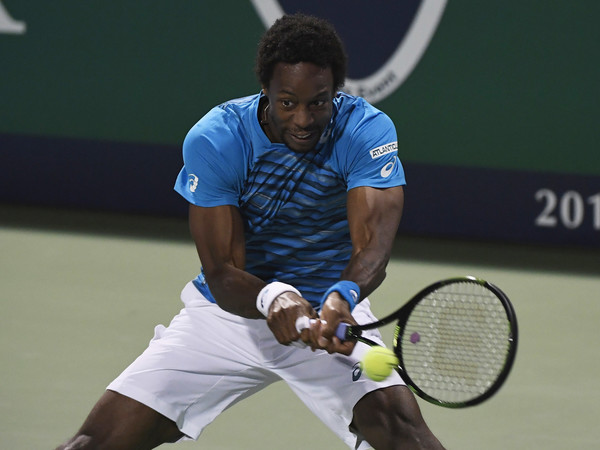 Injury scares
He also confirmed that the rib injury that has sidelined him for this week's Paris Masters event will not impact on his participation in the World Tour Finals in London in two week's time.
The Frenchman's trainer confirmed that the rib injury had a rose in Stockholm last week and felt Monfils would be jeopardizing his place in the year-end event in the English capital should he feature in Bercy this week.
"I will be in the Finals, and I hope to be 100 percent," the 30-year-old confirmed.
Monfils flamboyancy will be much welcomed at the tour finals having topped his impressive showings in Miami and Monte-Carlo at the beginning of the year with a solid stretch of form in the fall.