Rising French Tennis star Lucas Pouille has said that changing the mindset from focusing on what other thought of his results to focusing on himself played a key role in his progression up the rankings this year.
Breaking into the world's top 20
Pouille broke into the world's top 20 earlier this year after reaching back-to-back quarterfinals at Wimbledon and the US Open and has said that his defeat at Indian Wells helped a lot with his progression. "After my defeat in Indian Wells against Borna Coric in early March. I had a realization. At that time, I was a little "down", I had trouble getting on the court to play my game without putting too much pressure. But after this defeat, I had a discussion with my coach during which he told me certain truths. Especially if I kept this mindset, that is to return to the field to not disappoint others, I was not going to move forward and get where I wanted to go, and it was absolutely necessary to change that mindset. And I did. I attached too much importance to the views of others and what they would say if I lost against so and so if I was not playing well. I could not manage that pressure."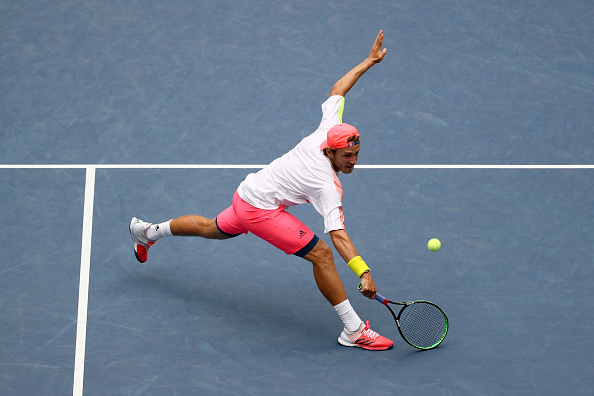 The Frenchman also said that adding a whole team to support him is necessary if he wants to reach the highest level in tennis. "Nothing is left to chance, indeed. If we want to give a chance to reach the highest level, win the biggest tournaments and be part of everything, all the best, one must have a structure behind it, be in good company, etc. This year, physically, we worked differently, I hired a private fitness trainer, who was with me almost full -time. This season, I move better, I do everything better physically. And I could play long matches. The next person that will integrate the team, it will be a physiotherapist."
Aiming to win a Grand Slam next year
Pouille also added that his main aim is to win a Grand Slam next year. "Yes (winning) will now be the goal every time I contest a Grand Slam. This season I'm more confident, I managed to reach the quarter-finals twice in a row beating good players, I think that by working even harder, especially physically, I can get to the quarter-finals again and after anything can happen. I try not to put any limits on myself."