In a press conference in Paris-Bercy, the tournament the Frenchman withdrew from due to a rib injury, he held a presser on Monday with his doctor Bernard Montalvan to explain his delicate situation ahead of the season-ending World Tour Finals, a tournament he has already qualified for.
Monfils and his doctor explain why the Frenchman skipped Roland Garros
Gael Monfils, who decided to skip his home tournament, Roland Garros said, "Some things were said, some things were not said, and other things were invented. So, that's what I want to clarify tonight. So, I'm going to go step by step. First, the virus I had at the French Open. I don't know the name of the virus, so Bernard will say that. He will tell you exactly what you need to know."
His doctor then revealed, "he had the fever, he was vomiting. He went to the hospital. I even thought it was appendicitis. So we decide to go to the hospital. And for four days after, he was not able to sleep or drink. We did a scan and nothing was found. It was a virus that was not explained. In the beginning of June, he started to feel better. He started being able to eat a little bit, to stop vomiting, and then he started to practice again during the month of June. We tried to do the blood test, but we didn't find anything. And it's not rare. You can ask the faculty of medicine."
First round exit at Wimbledon and withdrawal from Davis Cup ties
Gael played Wimbledon and lost in the first round to Jeremy Chardy only thought about his health during those months, "Tennis was for me. It was life. I mean, the only thing I wanted to do was feel better. It cost me my hair. I had long hair. So, it cost me my hair. I just wanted to feel better. I didn't care about having a name for the disease. When I was told, I was healthy again, that I had no risks, that was the important thing. The rest was not important."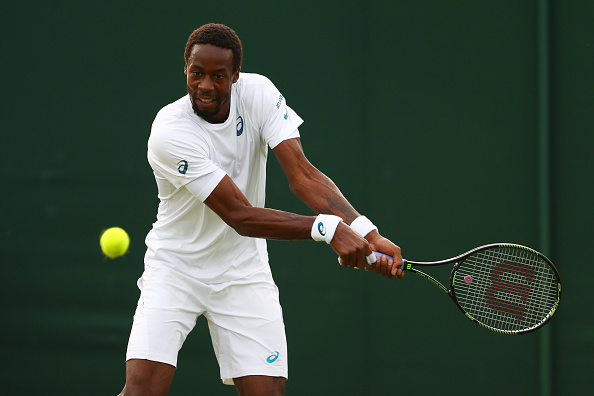 In July, the world number seven skipped the Davis Cup quarterfinal tie against the Czech Republic because of a knee injury, Dr. Montalvan revealed, "he had tendinitis in his knee". He also went on to say, "the tendon is quite damaged since 2004-2007. And on the right knee, his patella is in two pieces. In 2012, it was a recurrent pain. You know he stopped for that. So, we said he's going to be -- we're going to do a surgery so that he won't have pain anymore. He was almost operated on, and in the end, we didn't do that. We rather chose to do rehabilitation to reinforce his knee, because we were not able to answer the question, "Would it be better with the surgery?' And of course, because of his knees that are fragile, when he plays too much, it hurts. So, after the Olympics, his left knee was more painful. So, we had a portable ultrasound machine in the Davis Cup, and I saw that he was inflamed. I told him it was his tendon hurting. So, if he had to play, he needed anti-inflammatories and bandages."
A few days before France's semifinal tie against Croatia, Monfils withdrew because he hurt his knee on the stairs. Although a few days after, the Frenchman posted a picture to social media of him playing Basketball with a few friends. For that, he received criticism. Monfils thinks the criticism was understandable. "I think it's also my bad communication. Very often I'm very brief and I don't say much about my injuries. This is something I'm doing wrong, but I would say I'm the guilty one, not him. I wanted to stay in Zadar, but he (Yannick Noah) asked me to go away. I said I wanted to stay, but he explained that this is not the way he wanted to manage the team, and I had to listen to my captain."
End of season reveal
At the end of a long season, Monfils is revealing all this. But why didn't he do this all those months ago? "Sometimes people don't really understand me because people are impatient or expect a lot from me. And sometimes I don't want to say all the truth or take my time. So I think it was a matter of bad timing. The day before yesterday there was a bad report in the newspapers, so I said, I'm going to come to Bercy and talk about my year. I want to defend myself, and I'm happy to talk openly about all this."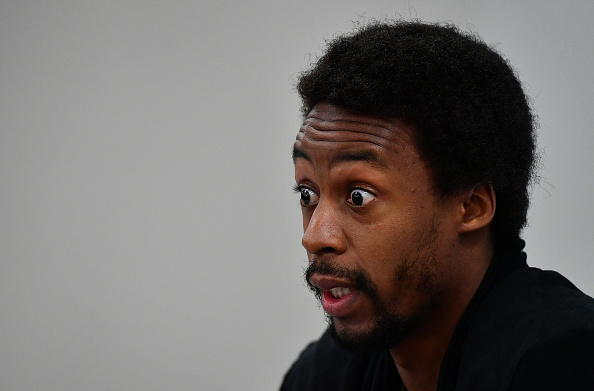 The big question is now, what will happen in London? I'm a warrior, and I'm able to recuperate quickly', Monfils assured. "I am injured often, but on the other hand, I'm able to get better quite quickly. So, I really think I'm going to be in London, and I hope I will be 100% there. I want to be 100%. This is really my goal."