Forward Francisca Ordega resigned her contract with the Washington Spirit. With this guarantee position on the roster, Ordega has much to offer the Spirit for the upcoming season.
With this beneficial factor to the 2017 roster, head coach Jim Gabarra declared:
"Franny had a significant impact this past season and really became accustomed to the league. We are excited that she has re-signed with the Spirit and look forward to her continued development in the NWSL."
Ordega's playing history with Nigeria
Along with being a member of the Spirit, Ordega is also apart of the Nigeria Women's National Team. With playing at the National level, being apart of the NWSL has allowed her to grow as a player with gaining more experience on the field.
She has even played in the 2011 and 2015 Women's World Cups while representing her home country Nigeria. She is currently participating in the Africa Cup of Nations, which is the main international football tournament located in Africa as she represents the Nigerian team.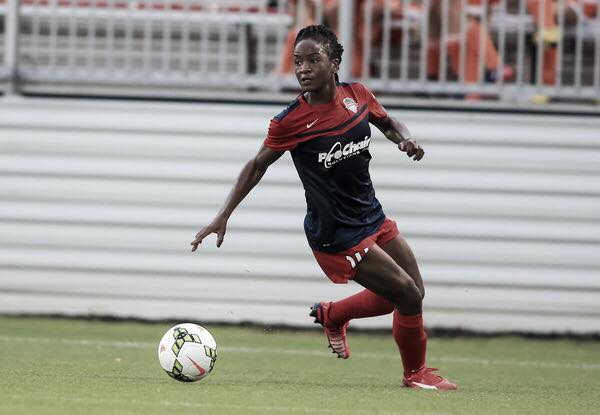 Seasons with the Spirit
Before joining the Spirit in 2015, Ordega participated with the Swedish club team Piteå IF. In her first season with the NWS, she scored three goals as she was able to assist on two other goals during the season.
This past season, she started in seven games while participating in 13 of them. Her hard work and determination of the game allowed her to score two goals as she had one other assist.
In the final match before the 2016 NWS Championship game, Ordega scored the goal against the Chicago Red Stars, which allowed them to advance to the Championship where they lost in penalty kicks against the Western New York Flash.
In being occupied in playing for the Nigerian team during this offseason, playing with the Spirit allows for new opportunities to rise and improve during this upcoming 2017 NWSL season.