Following the firing of head coach Jurgen Klinsmann on Monday, U.S Soccer president Sunil Gulati announced that Bruce Arena will become the new manager of the United States' men's national soccer team, returning to the national team for the first time in 10 years. Arena, who will assume the role on December 1, will be formally introduced during a teleconference with U.S. President Gulati on Tuesday at 2 p.m. ET.
The Return of the Best
Arena is no stranger to soccer in the United States. He is widely considered the most successful coach in the history of the United States, having guided the team to many achievements during his first spell in charge from 1998 to 2006. Arena lead the U.S. to its best finish in the FIFA World Cup in more than 80 years with a quarterfinal appearance in 2002 in South Korea and Japan and has amassed the most wins of any coach in USMNT history.
He has also lead the national team to two CONCACAF Gold Cups in 2002 and 2005, as well as winning the final round for FIFA World Cup qualification, otherwise known as "The Hexagonal" for the tournaments in 2002 and 2006. After leaving the national team in 2006, he took charge of the New York Red Bulls and most recently, the Los Angeles Galaxy in Major League Soccer.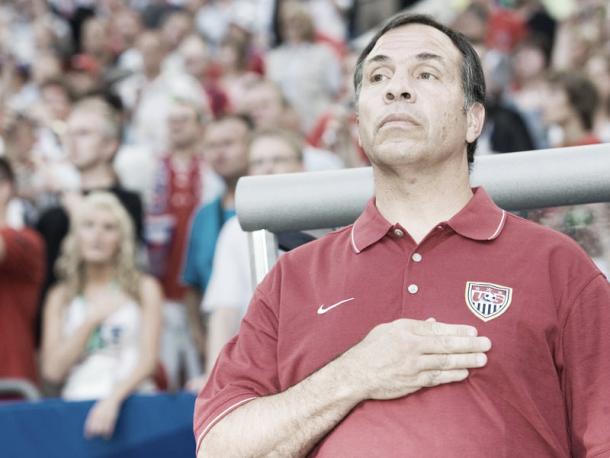 A Challenge Expected
President Gulati is hoping that Arena's experience will help the United States qualify for the 2018 FIFA World Cup in Russia, following two losses in their opening matches in the Hex against Mexico and Costa Rica. "When we considered the possible candidates to take over the Men's National Team at this time, Bruce was at the top of the list," said Gulati.
Arena stated that he is "looking forward to working with a strong group of players that understand the challenge in front of them after the first two games of the Hex."