Atlanta United didn't keep their fans waiting any longer on Tuesday night as they unveiled their first ever kit ahead of their inaugural MLS season in 2017.
With the away kit and goalkeeper kit being unveiled at a later date, the revealing of the home kit was a hit in Atlanta as they edge closer to seeing their MLS team in action for the first time.
Front Office in attendance
Club owner Arthur Blank, President Darren Eales and Technical Director Carlos Bocanegra were all in attendance and spoke about the upcoming season as the suspense for the kit unveiling continued to build.
Eales spoke about the support the club has received so far, saying, "As always our supporters showed extraordinary energy and passion at tonight's event, and their response to the kit has been fantastic."
Atlanta United have yet to come up with a full squad but new signings Chris McCann and Hector "Tito" Villalba were accompanied on stage by 16-year old youth star Andrew Carleton.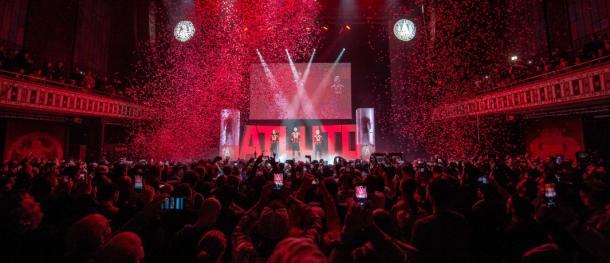 McCann spoke to last night's crowd about the experience and the 29-year old had high praise, saying, "This was one of the most amazing experiences in my professional football career...I'm honored to play a significant role in the unveil of the club's first ever kit."
The players and front office were joined by Tata Martino, the club's first ever head coach and former Argentina and Barcelona manager, who yet to has a full squad to work with but signings are expected in the coming months.
The kit went on sale both on the club's website last night, as well as their club shop in Atlantic Station. Atlanta kicks off their inaugural season in 2017 and will play their home games at the brand new Mercedes-Benz Stadium.
Take a look at some shots of the kits courtesy Atlanta United website.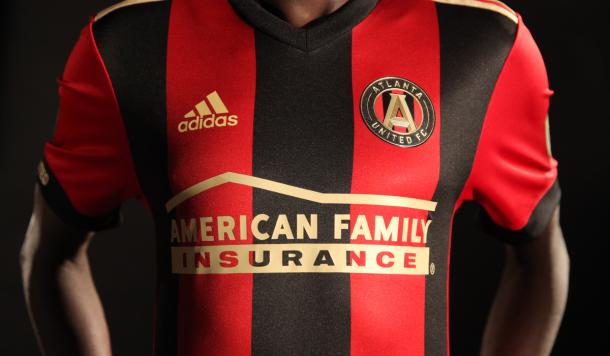 The five vertical stripes of red and black represent the club's five pillars of character – Unity, Excellence, Community, Determination, and Innovation. The core values make our DNA, who we are behind the crest, at our core, unwavering and relentless in our pursuit of excellence.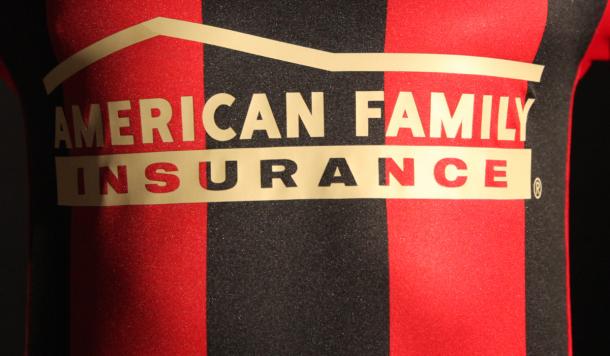 To increase the breathability, Adidas has featured their engineered Climagrid throughout the back of the kit, which is comprised of ventilation holes positioned anatomically for maximum ventilation and movement.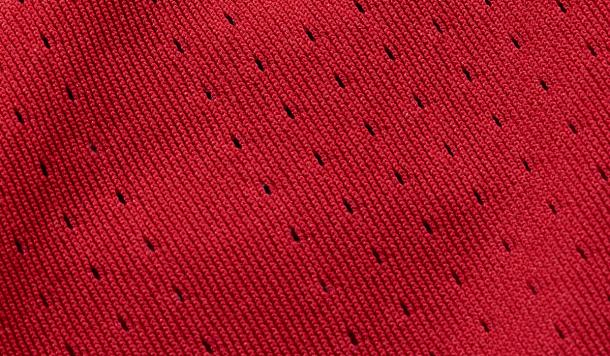 The team crest sits directly over the heart as a symbol of passion and pride. Symbolically, the game day crest is high contrast, enhanced, unique to the primary kit, it is bold, inspiring and legit because on game day we are all on our best.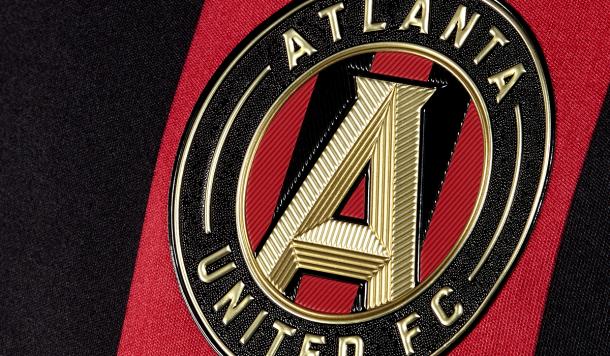 Unique to the primary kit, an inaugural season logo resides behind the neck as a nod to the club's first ever season in 2017. The fans and the players can forever carry a symbol of the courage, passion, and fearlessness from our inaugural year