After leaving Columbus with their first win ever, and their first World Cup Qualifier win in the United States since 1972, Mexico must now head to Central America to face a Panama side coming off an impressive 1-0 win themselves.
Mexico coming in with confidence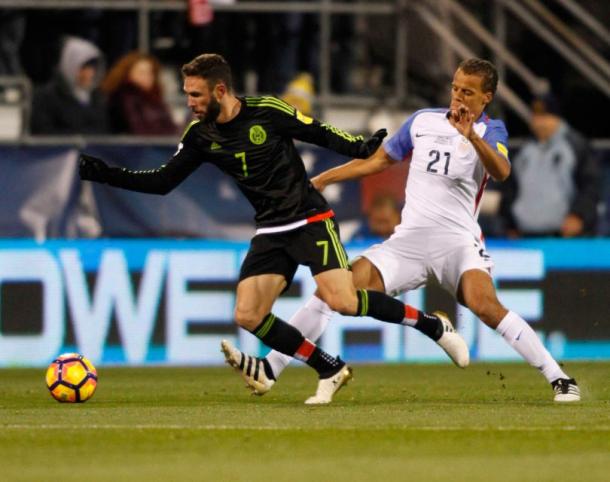 Mexico picked up their first three points of the final round of World Cup Qualifying by going up to Columbus, Ohio, a place where they have lost four straight qualifiers to the United States 2-0 each time. It wasn't only the result that was impressive, but it was the way in which they won. From the start, head coach Juan Carlos Osorio sent a very attack minded team out and created a multitude of chances.
Besides Miguel Layun's goal, Jesus Corona had his effort tipped off the post, and Carlos Vela had his shot go off the crossbar. Even after losing their most consistent player vice-captain, Andres Guardado to injury midway through the first half. Osorio and Mexico adjusted and were able to keep plugging along at a high rate.
After the US struck early in the second half to level the game, Mexico showed the ability to bend and not break and stay in the match at the times the States had the run of play. The addition of Hirving Lozano provided a spark as his change of pace and speed gave the US backline loads of trouble.
Then, in the final minute of play, on Mexico's only corner kick of the night, the captain and legend Rafa Marquez would find his perfectly placed header go into the back of the net to give Mexico a famous 2-1 win.
Players missing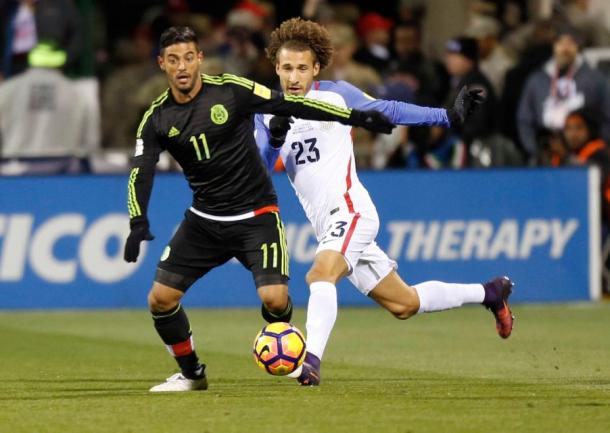 Mexico will be without three players for Panama as Andres Guardado has been ruled out for a month with a pulled muscle, Carlos Salcedo is suspended for picking up a late second yellow and will return to Italy, and Carlos Vela has been given permission to return to Spain for the birth of his child. Osorio is already a coach who is a believer in rotation so expect him to already have a few ideas on how he sees best to set up Mexico.
A few possibilities could include Marco Fabian in the place of Guardado, considering the great form he's in with Frankfurt and Raul Jimenez for Vela and use Jimenez's size as a way to combat the physical nature of Panama. Also, considering how Rafael Marquez recovers from the long trip, you can expect to see Jonathan Dos Santos in the midfield and also don't be surprised to see Guillermo Ochoa in goal after Alfredo Talavera's shaky game.
Recent history with plenty of fireworks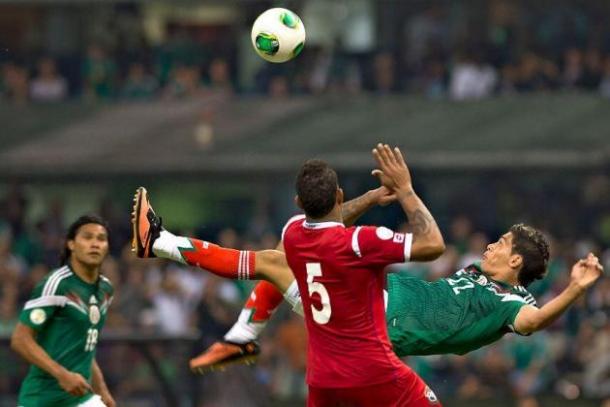 The game between Panama and Mexico will have increased build because of recent results. In 2013 Mexico was reeling entering the last two matches of World Cup qualifying as them and Panama were battling for the 4th spot of the Hex and a shot at a playoff against New Zealand for a ticket to Brazil 2014. Tied on 8 eight points, Panama were ahead of the Mexico entering their match with each other. After being tied deep into the last ten minutes of the game, a Raul Jimenez bicycle kick would give Mexico an extraordinary result.
Four days later, though, Mexico was trailing to Costa Rica and Panama were ahead of the USA 2-1 in the 90th minute. This meant that Panama would jump and eliminate Mexico from qualifying for the World Cup. A 90+ minute goal from Graham Zusi killed Panama's dreams and an Aron Johannsson goal put hopes of a miracle comeback out of reach for Panama.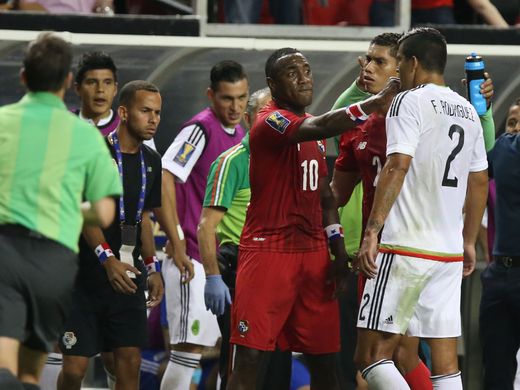 Two years later, in the 2015 Gold Cup semifinals between Mexico and Panama, Mexico was down 1-0. A penalty kick in the 90th minute, in favor of El Tri, resulted in the match going into extra times. In extra time another PK was called in favor of Mexico and resulted in Panama almost leaving the field in protestGuardadodo, as he did in the 90th minute, slotted home the second penalty that night and gave Mexico a controversial win.
Expect Panama fans to not forget either result and receive Mexico to a hostile stadium
Mexico last won in Panama in 2000, but under Osorio, Mexico has already ended a few lengthy droughts. Their win in Honduras last year was their first victory in San Pedro Sula in 50 years, their win in Canada in March, was their first victory in that country in 23 years, and their recent win in Columbus was the first time they won a WCQ in the States since 1972 and ended their 0-4 record in Columbus that dated back to 2001.
Now on Tuesday night, this Mexican team will look to put an end to another drought as they look for their first win on Panamanian soil in 16 years while collecting two wins on the road in the Hex.