The scene is set for Friday night, as for the fifth straight and overall time in the century, the United States will host Mexico at MAPFRE Stadium in Columbus, Ohio, in what will definitely be a classic matchup between the two neighbors as they open the final round to qualify for the 2018 FIFA World Cup, also known as "The Hexagonal."
No politics, just soccer
Despite the recent political and sociological climate between both neighboring nations, this match will simply be 22 men on a cold Columbus night in front of a sellout and passionate American and Mexican fanbase. Focusing more on everything happening on the pitch, both of these teams come into amazing form before qualifying to the Hexagonal.
The hosts won their group, albeit with some roadblocks, following four wins, one draw, and only one loss. Mexico won their group easily with five wins and only a draw to their name. El Tri scored 13 goals during the six matches while only conceding one, while the Yanks scored 20 and conceded only three. It's very clear here that both of these teams are absolutely equal on form, despite the differences that both teams have in terms of where their players play their club soccer around the world.
The Yanks looking to continue tradition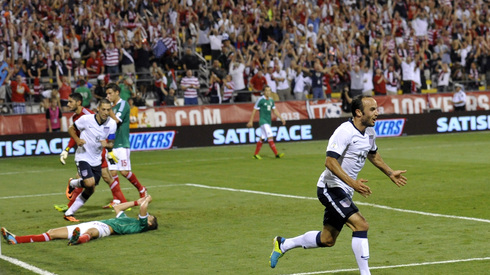 The term "Dos a Cero", which is Spanish for "2-0", has been a part of American soccer folklore since the beginning of the 21st century. The obvious of course can clearly be stated there. The United States have never lost against Mexico in Ohio since the creation of the Hexagonal following the expansion of 24 teams to 32 for the 1998 FIFA World Cup, and of the four times that they played in 2001, 2005, 2009 and 2013, the home side came victorious with a 2-0 win.
Jürgen Klinsmann has never lost to Mexico in a World Cup qualifier ever since he took charge of the United States national team in 2011, having won the aforementioned match in 2013 at home and managing a scoreless draw in Mexico City just seven months before. It's clear to say that this is the biggest test for the United States since their 4-0 loss against Argentina back at the Copa America Centenario, but it will surely be a demonstration of youth and veterans on display.
18-year-old Borussia Dortmund midfielder Christian Pulisic has been something that has given hope for various American fans looking into the future. With his talent with the ball, surging forward into an opposing backline, he's surely the danger man for this experienced USMNT at such a tender age. Alongside the veteran Tim Howard in goal, other players such as Jozy Altidore, Bobby Wood, DeAndre Yedlin and captain Michael Bradley among others will be absolutely fundamental if the United States would like to continue their unbeaten streak against their bitter rivals. Anything less could make the journey to Russia much harder.
Mexico, looking to break and make history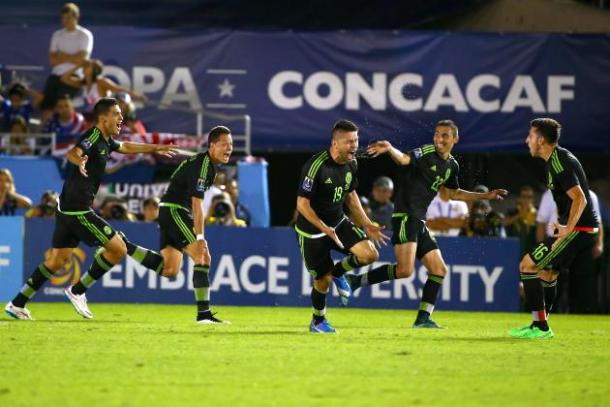 Juan Carlos Osorio has been a breath of fresh air for El Tri, but is still under immense pressure by the media and various fans in Mexico, especially looking forward into the final stage to qualify for the tournament in Russia. A win in Columbus would not only be historic but it would relieve the pressure that Osorio and the national team has. You would have to go back to 1972 for Mexico's last win against their neighbors up north in a World Cup qualifier on their home soil. 44 years on, the United States have never lost to them in such a match at home.
Key players for El Tri will have to be players such as Javier "Chicharito'" Hernandez, who is not only looking for a victory but also looking to surpass Jared Borgetti's record of 46 goals as the all-time top goalscorer in the history of the national team. The Bayer Leverkusen man only needs two to surpass it and will be looking to do it and make history against their biggest rivals. Other players include Carlos Vela, Hector Herrera, Andres Guardado, Diego Reyes and Guillermo Ochoa as fundamental should Mexico want to go into Columbus and steal either a point or three