The National Football League suspended the Buffalo Bills' Seantrel Henderson for violating the league's substance abuse policy.
Second Suspension for Offensive Tackle
This is the second time this season the offensive lineman has been suspended this year. The first time he missed four games, this time he will miss ten games which would carry over to next season if he remains in the league.
Henderson appealed his first suspension after he said doctors perscribed him medicinal marijuana to treat his Crohn's disease. Henderson had issues with marijuana before in college, but said earlier that his reasons for using marijuana this year were for medical purposes to deal with the pain from his condition.
NFL.com reported Henderson's agent Brian Fettner said "There is zero allowable medical exemption for this per the NFL; however, there clearly should be." The report went on to quote another source which claimed Henderson can't take pain killers because of the condition of his intestines.
In a statement the team said: "The league has notified us of the suspension and we are moving forward with our preparations to play the Oakland Raiders this Sunday."
Bills' Add Former Quarterback to Roster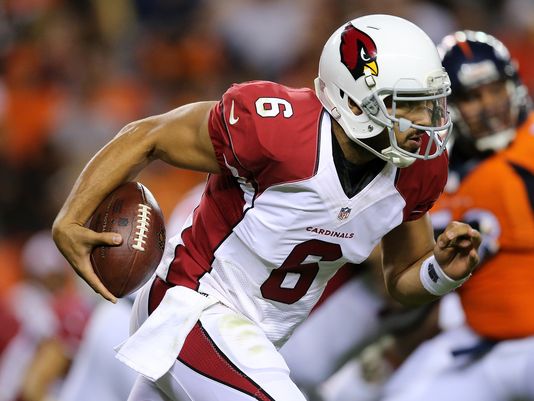 Several outlets including ESPN are reporting the Bills have signed Logan Thomas off the Detroit Lions' practice squad. The Arizona Cardinals drafted the fourth-round pick from Virginia Tech as a quarterback. In 2010, Thomas was a backup to current Bills' quarterback Tyrod Taylor.
Thomas' signing comes just one day after the Lions added him to their practice squad with the intent of him playing tight end. The Detroit Free Press reported Thomas had said he recently realized he should play the position many thought he should have played when he left college.
The Bills would have three tight ends on the roster with the addition to Thomas. Charles Clay starts in the position while rotating with backup Nick O'Leary.