The Seattle Seahawks have decided to release running back Christine Michael for the second time in two years. With Thomas Rawls about to return and the emergence of rookie running back C.J. Prosise, the Seahawks must have felt they were better off without the four-year pro.
Michael entered season as starter
In his second stint with the team, Michael entered the season as Seattle's starting running back with Rawls still trying to recover from his broken ankle he suffered at the end of the 2015 season. In all, Michael started seven of the nine games this season for the Seahawks.
His best performance in 2016 came in the Seahawks 37-18 victory over the San Francisco 49ers in week three. He carried the ball 20 times for 106 yards and scored his first two touchdowns of his NFL career. On the season, Michael carried the ball 117 times for 469 yards (4.0 ypg) and finished with six rushing touchdowns.
Prosise made decision easier for Seattle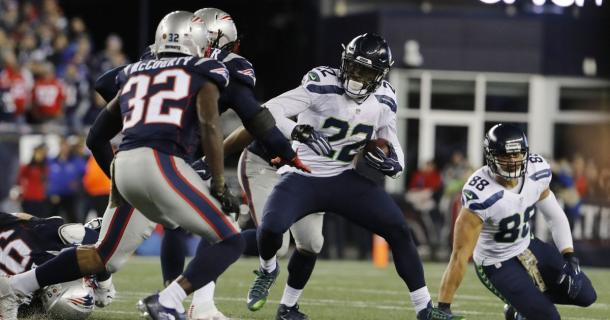 Prosise received his first start of his NFL career this past weekend in Seattle's 31-24 victory over the New England Patriots. He finished the game with 66 yards (3.9 ypc) on 17 carries. He also caught seven balls for 87 yards. He was the team's leading rusher and receiver in the game.
Over the last two weeks, Prosise has seen more snaps compared to Michael. It appears that Pete Carroll and the rest of his coaching staff had seen enough from Prosise, and enough of Michael, to make the decision to part ways.
"With C.J., the versatility of all the things he seems to be able to do at this point and knowing that there's a real style to Thomas that we're really looking forward to seeing, it could be a real nice matchup," Carroll said. "We'll see how that works."
Rawls should see time against Philadelphia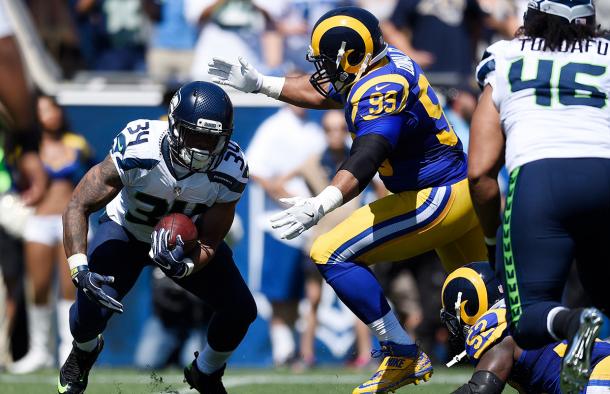 Rawls hasn't been seen on the field since Seattle's 9-3 loss to the Los Angeles Rams. For the season, Rawls has 19 carries for just 25 yards but has been improving daily according to Carroll and will be practicing to play against the Philadelphia Eagles on Sunday.
What's next
Seattle returns home to take on the Eagles. The game is scheduled to kickoff off at 1:25 pm PT and can be seen on CBS.