Coming off of one of the lowest-scoring ties in NFL history, the Seattle Seahawks will look to bounce back on the road versus the New Orleans Saints. In a game where there will likely be more than 12 total points scored, the Hawks will face what has been one of the league's most prolific offenses in recent history.
Following the draining result in the desert, Richard Sherman and company will have to do battle with New Orleans quarterback Drew Brees and the rest of the Saints offense.
Brees has been his usual prolific self in the pocket, completing 187 of 273 passes for 2,101 yards, 17 touchdowns and only five interceptions. That has led to a total of 339.3 yards per contest.
Additionally, Brees and the Saints are spreading the ball around. Seven different players have made at least 17 catches, while four different pass catchers boast receiving yard totals north of 280 yards.
For five years, a focal point of Brees' offense was tight end Jimmy Graham. Now, Graham will return to New Orleans with the visiting Seahawks. After struggling somewhat in his first campaign, the Miami product has once again started to produce at an elite level. In just six games, Graham has already totaled 408 yards on 41 catches and 19 first downs.
Graham was acquired from the Saints along with a fourth-round pick. That draft pick was later dealt in larger trade for receiver and return specialist Tyler Lockett.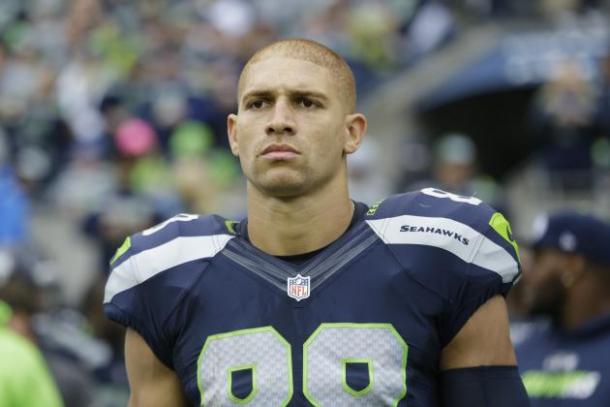 Former Players
Generally, games like these provide teams an opportunity to see former players, however Graham is the only ex-New Orleans player on Seattle's roster.
Things are different on the other side of the field.
Center Max Unger, who won a Super Bowl with Seattle and was dealt for Graham, is still suiting up for the Saints. Joining him up front is guard Jahri Evans, who tried to make Seattle's roster in the preseason.
Defensive lineman Darryl Tapp is another former Seahawk currently playing in New Orleans. The defensive lineman was drafted in the second round by the Hawks in 2006 and was with the team through 2009. He was dealt for Chris Clemons following the 2009 campaign.
Injury Report
For Seattle, the team will be without running back Thomas Rawls (fibula) and tight end Luke Willson (knee). Other names featuring on the injury report on the offensive side of the ball include offensive lineman Bradley Sowell (knee) and wide receiver Tyler Lockett (thigh). Both players are listed as questionable.
The Seahawks will certainly face a challenge against Brees and the Saints. Defensive starters Michael Bennett (knee), safety Kam Chancellor (knee) and Kevin Pierre-Louis (ankle) are all listed as out. Also missing the game is reserve cornerback DeAndre Elliott (hamstring).
On the other side of the field, the Saints will be without linebacker Stephone Anthony (hamstring), cornerbacks Sterling Moore (abdomen) and Delvin Breaux (fibula) and wide receiver Jake Lampman (knee). All four players are listed as out for the contest.
Drawing the "questionable" designation for the game are linebacker Dannell Ellerbe (quadriceps), guard Senio Kelemete (neck), running back Daniel Lasco (hamstring), tackle Andrus Peat (groin) and center Max Unger (shoulder).