For the past couple of seasons, no team has enjoyed playing in the spotlight that primetime games bring than the Arizona Cardinals. Last season Arizona went 5-0 in primetime games. Fast forward to 2016, Arizona has played in three of their four primetime games going 2-1. In their last scheduled prime time game of the season, the Cardinals will renew their rivalry with the Seattle Seahawks on Sunday Night Football.
The last time that these two met on Sunday Night Football, the Cardinals won 39-32.
Can the Cardinals defense contain Russell Wilson?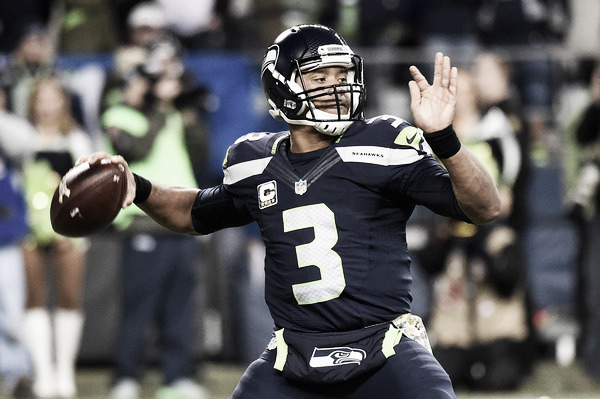 For the past couple of seasons, the Seahawks offensive line has been ranked as one of the worst offensive lines in the league. Thanks to Russell Wilson's ability to move in and out of the pocket and make big plays, Seattle has found was to make big plays. In the games against Arizona last season, Wilson went 33-60 for 437 yards and threw four touchdowns with one interception. The Cardinals defense was able to sack Wilson just two times in both meetings.
In their week seven matchup, Seattle still sports one of the worst offensive lines in the league. Their inability to protect Wilson has led to many big hits on the Seahawks quarterback. Wilson has already had to battle an ankle and knee injuries. With Marshawn Lynch retired and Thomas Rawls still a couple of weeks away, running back Christine Michael will have to do his part taking the load off of Wilson.
The Cardinals are currently the third best team when it comes to sacking the quarterback. Chandler Jones has made an impact since arriving in Arizona, tallying four sacks this season. Markus Golden has come into his own this season, averaging one sack per game.
The Cardinals are hopeful that Calais Campbell and Corey Peters will have big games, disrupting the pocket all game.
Seahawks defense to try and slow down David Johnson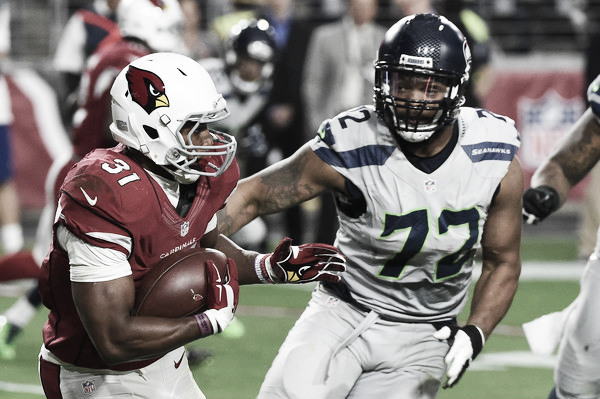 The "Legion of Boom" will be the latest group given the task of slowing down David Johnson and the Cardinals running game. Arizona is averaging 124 yards per game while Seattle's defense is allowing just 74.6 yards per game.
Johnson is really coming into his own this season, averaging 94 yards per game, he has rushed for 568 yards and currently leads the league with eight touchdowns.
Coming into the game, there is uncertainty around Cardinals left guard Mike Iupati. Iupati has been limited in practice with an ankle injury. If he cannot play, John Wetzel will step up in place of Iupati.
The Seahawks are ranked as the third best team when it comes to stopping the run. They are tied for the fifth spot in rushing touchdowns allowing just three touchdowns. Cliff Avril and Michael Bennett have done a terrific job setting the edge while Ahtyba Rubin and Jarran Reed clog up the middle.
Outside linebacker K.J. Wright and inside linebacker Bobby Wagner has terrorized the Cardinals backfield for the past couple of seasons. These two have limited the Cardinals run game so much that the Cardinals have had to rely more on the passing game. If Johnson can get past the Seahawk front, Seattle can depend on Wright or Wagner to prevent the home run play.
Other key matchups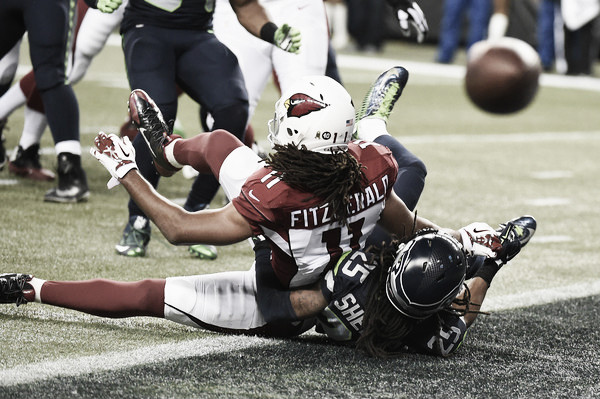 Richard Sherman - Larry Fitzgerald: Richard Sherman will hover over Larry Fitzgerald most of the night. In their first game against the Seahawks last season, Fitzgerald caught 10 passes for 130 yards, getting the best of Sherman and the "Legion of Boom." In game two, Sherman and company would limit Fitzgerald to six catches for 55 yards but Fitzgerald would score a touchdown.
Jimmy Graham - Tyrann Mathieu: Jimmy Graham has flourished the last three weeks in the Seattle offense. Graham has caught 18 passes for 302 yards and a touchdown. With Patrick Peterson likely to shadow Doug Baldwin and Marcus Cooper likely to defend Jermaine Kearse, Tyrann Mathieu will have to find a way to slow to down Seattle's tight end.