Cleveland Cavaliers small forward LeBron James has been named Sports Illustrated's Sportsperson of the Year for the second time in his career.
LBJ was the last basketball player to win the coveted award, doing do back in 2012 during his time with the Miami Heat.
By winning again, LeBron has become the first-ever basketball player to win the award on more than one occasion, with the likes of Michael Jordan, Bill Russell and Kareem Abdul-Jabbar only ever winning it once.
Tennis star Serena Williams was the winner of the award last year. Before LeBron won it in 2012 the last basketball player to take away the accolade was Dwyane Wade, who did so in 2006.
King James has begun the 2016-17 season in fine fashion, having averaged 23.5 points, 9.3 assists, and 8.1 rebounds. His player efficiency rating so far is a cool 25.6.
A Historic Year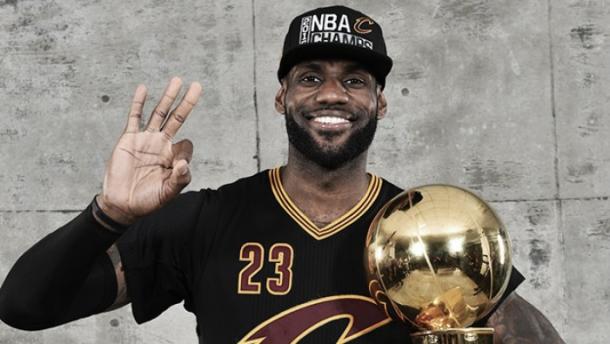 There was only ever going to be one NBA player should it have been awarded to a professional basketball player.
Michael Phelps, Simone Biles, and the Chicago Cubs were all very good suggestions from other sports, but after the Cavs' comeback at the end of last season, it seemingly wasn't in doubt.
LeBron was unanimously selected as the NBA Finals MVP for his effort, as Cleveland came back from 3-1 down to beat the Golden State Warriors - a series that will go down in history.
What's more, it was the first in time in the franchise's 46-year history that they had won the Championship, having narrowly missed out in 2015.
Off the court LeBron has been just as inspirational, laying down his opinions against gun crimes and police violence in the United States of America.
Having grown in pretty much poverty, King James continued his philanthropy over the past year, including making a pledge to fund as many as a thousand college scholarships.