The Los Angeles Lakers improved to 6-4 on the season with their blowout win over the New Orleans Pelicans Saturday night while the Pelicans continue their stay at the bottom of the Western Conference with a 1-9 record. The Lakers bench provided the spark tonight, as Laker guards Jordan Clarkson and Lou Williams finished the game with 23 and 22 points respectively on efficient shooting. Pelicans' star big man Anthony Davis led all scorers with 34 points but couldn't carry the injury-riddled Pelicans to their second win of the season.
Davis? More Like Save Us
Anthony Davis is doing all he can to put the Pelicans in a winning position but he can't do it on his own. Davis is one of the most talented big men in the league today and from just watching him it's easy to think about how far he can possibly go with a better team.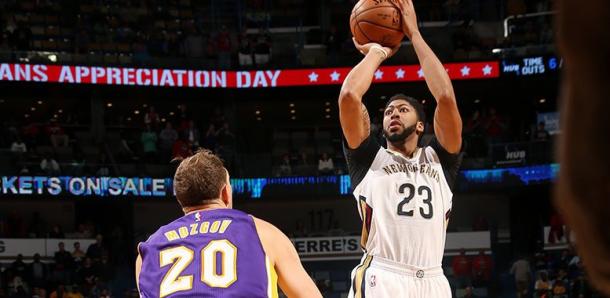 Missing Jrue Holiday and Tyreke Evans hurts, but having them back won't make the Pelicans a competent team overnight.
Center Omer Asik continues to be everything but useful (dropped an eye-popping two points and five rebounds tonight) and one can only wonder when the Pelicans may finally choose to move away from the disappointing big man and look for other options next to Anthony Davis.
Offseason acquisition Terrence Jones seemed like a possible solution, however, Jones' questionable defense would only make Davis work harder on the defensive end and while he may provide spacing on offense, his three-pointer is inconsistent to be counted on as he is shooting only 14 percent from deep this season. The losses are frustrating, but it must be even more frustrating for Davis that losing and injuries are ingraining itself in the culture of the Pelicans, and sooner or later the frustration will reach a tipping point.
The Bench is Back
The Los Angeles Lakers this season have consistently spread the message that the players don't care about playing time, giving head coach Luke Walton free reign to play whoever he wants, how many minutes he wants. This change in philosophy has rejuvenated the Laker players and most notably the bench which is leading the NBA in bench scoring.
Guard Lou Williams has been on a tear this season and is undoubtedly the Sixth Man of the Year at this point, dispelling any worries from the beginning of the season where fans believed Williams wouldn't be able to buy into the free-flowing offense of Luke Walton.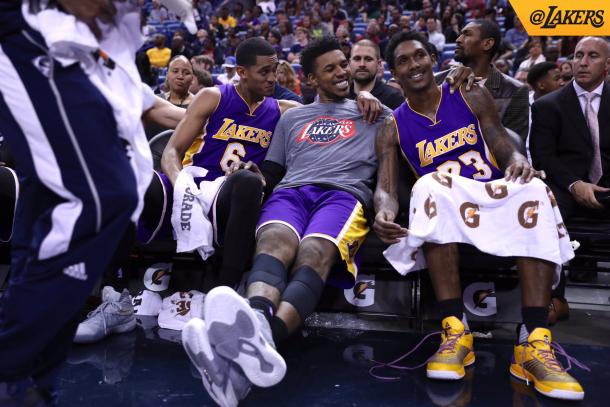 Laker fans must be elated because a bench unit outscoring the starters doesn't happen very often in the NBA, but it seems like the Lakers are able to do it on a consistent basis with no drama when the bench is favored over the starters. Once the starters get into a consistent groove, this team will be even harder to beat with the best bench in the NBA waiting on the sidelines.