Just minutes after the news broke that Russell Westbrook had won the Western Conference Player of the Week, sources have revealed that the Oklahoma City Thunder have reached an agreement with guard Victor Oladipo over a four-year contract extension.
Oladipo only had a year left on his contract when he joined the Thunder this summer, meaning he had the potential to be a restricted free agent next offseason, had he not agreed to a new deal.
Sam Presti and co. could yet be busy for the rest of the day, however, as the side could extend the contract of defensively-minded center Steven Adams before tonight's deadline for the 2013 draft class. The reported deal is four years, $100 million.
Oladipo has averaged 17 points, 3.7 rebounds, and 2.3 assists so far this season for the Thunder, having enjoyed a steady start to life in the midwest.
Vic is expected to start in the Thunder's first proper test of the season this Wednesday, in an away match against the Los Angeles Clippers.
His career so far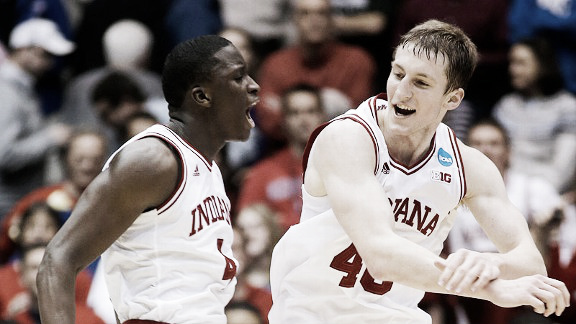 Oladipo was the second pick of the 2013 draft, selected by the Orlando Magic.
The two-way shooting guard spent three years in the east, averaging 13.8, 17.9 and 16.0 points per season respectively across the three seasons.
Oladipo also proved reliable from the free-throw line with a career average just over 80 percent, whilst his rebound and assist averages are both around four.
The 24-year-old's amount of starts varied across the years due to the changing of head coaches, leaving Vic with 167 starts from 224 appearances.
Oladipo was voted into the NBA all-rookie team during his debut season in the big league, joining the likes of Michael Carter-Williams and Mason Plumlee in the selection.
With a year left on his contract, Oladipo was traded alongside Ersan Ilyasova and the rights to Damantas Sabonis to the Oklahoma City Thunder on draft night, in a swap that saw Serge Ibaka head to the Eastern Conference franchise.