According to a press release from Turner Sports, former Minnesota Timberwolves center Kevin Garnett has agreed to join the TNT pregame show, "Inside the NBA" on a weekly basis.
21-year NBA veteran
Garnett was a 15-time All-Star and won an NBA title in 2008 with the Boston Celtics. No matter where he played, he was always considered a fan favorite, and his postgame interviews were always a treat for fans to watch, as he never minced words.
Overall, Garnett spent 21 years in the NBA. After being drafted by the Timberwolves in 1996, he spent the next 11 years becoming the face of the franchise. He was traded to the Celtics in 2007 and immediately made an impact, as he was a member of Boston's "Big Three" that brought them an NBA title in 2008.
He also spent some time in Brooklyn before making a final trip back to Minnesota, where he finished his career just like he started it. He also won a gold medal in basketball at the 2000 Olympics.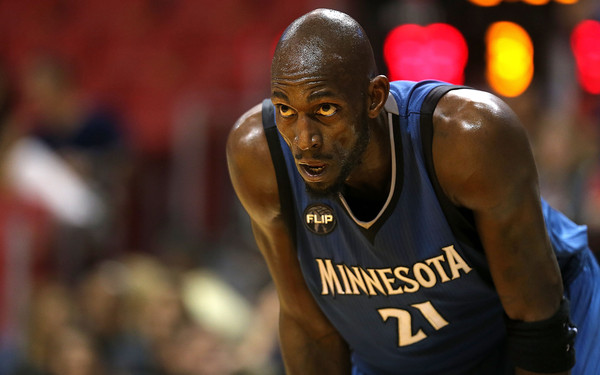 Garnett excited
"I'm excited to join the Turner family," Garnett said in a promotional video. "I've been a fan for a long time, so I'm thrilled that it's a reality now. I have opinions on this game, It comes from years on the court — 21, to be exact. I can break down situations, teams, and players. I can spot weaknesses, and I recognize strengths, so am I the media now? The next talking head? Nah, I'm KG, and I'm coming to TNT."
Garnett will make weekly appearances on TNT and will appear from a special set, which is assumed to be something closer to his home in California, instead of Turner studios in Atlanta.
"KG's incredible passion for the game brings a new unfiltered narrative to our coverage," said Craig Barry, Executive Vice President and Chief Content Officer. "This raw innovative approach will speak directly to the fans across multiple platforms."