Following the preseason the Los Angeles Lakers have decided to cut power forward/center Yi Jianlian and small forward Anthony Brown from the roster, giving small forward Metta World Peace and power forward Thomas Robinson the last remaining roster spots.
See Yi Later
The Los Angeles Lakers signed Yi Jianlian to an $8-million incentive laden contract with the hopes that the former lottery pick would become a valuable floor spacer within head coach Luke Walton's offense. Although he was given minutes throughout the preseason, it was painfully obvious at times that Yi was not the answer as he gave coach Walton mediocre play for the times he was on the court. Jianlian requested to be waived from the organization with the belief that he would have better opportunities elsewhere. He is most likely headed back to China but will pocket $250,000 for his time on the Lakers. Laker fans must be breathing a sigh of relief that the $8-million was non-guaranteed.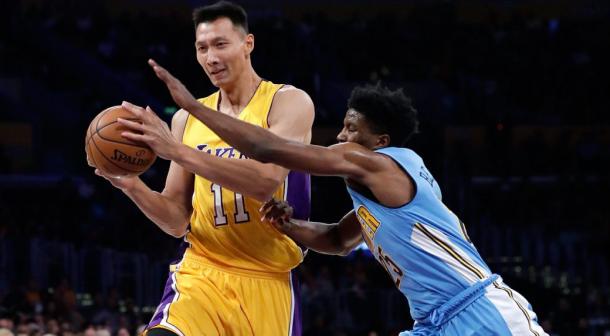 Browned Out
Anthony Brown was also released from the Lakers as they made their final roster cuts before the NBA deadline. Drafted in the second round in the 2015 NBA Draft, Brown came to the Lakers from Stanford and was touted as a sharpshooting forward full of potential. Although his three-point shot was considered his strongest skill, the shots just didn't fall in his rookie year as he only shot 29 percent from downtown.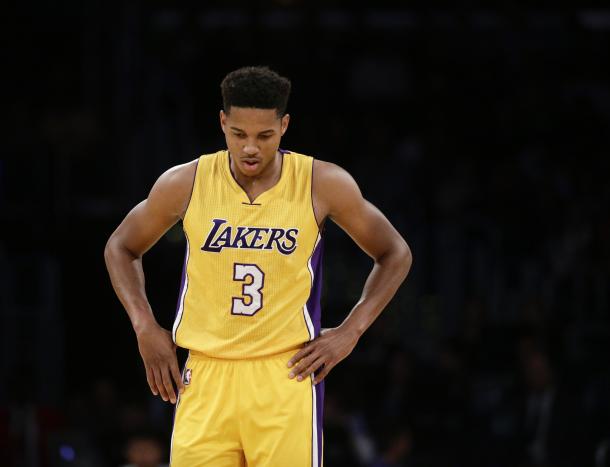 Although Brown has shown some improvement, he has been outplayed by free agent signing Thomas Robinson and does not bring the same veteran presence that Metta World Peace does. Brown will most likely either sign with another team that is in need of small forwards (like the Los Angeles Clippers) or end up overseas or in the D-League.