WWE superstar Apollo Crews stated that he "will have" a title around his waist within the next 12 months.
Crews broke onto the roster on his birthday in the show in Brooklyn the night after WrestleMania.
Crews will have gold around his waist
And he is now looking ahead to an important year, a year that he wants to look back on and remember for the rest of his career.
"Crews was asked about a title shot in the next year, and said: "For sure. I was hoping that it would happen at SummerSlam, but I wasn't so fortunate.
"I've just got to buckle down and get back to the grind and maintain my hard work and I can guarantee that in the next 12 months I will have some WWE gold around my waist.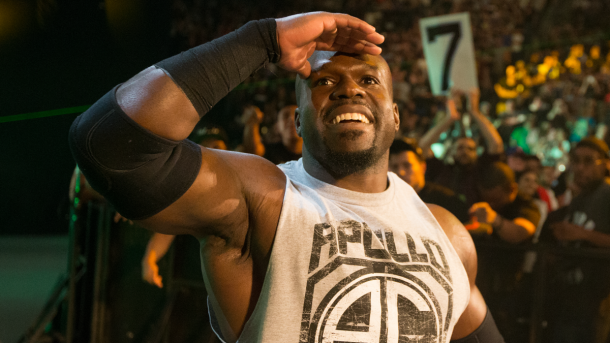 Excitement ahead of UK tour
The Superstar is "excited" to be coming on tour to the UK this month, and the tour hits Newcastle this Sunday.
The Smackdown Live powerhouse opened up about his anticipation ahead of the show, but also revealed that he has been to the UK before his days on the main roster.
"I will definitely be appearing on the tour," he said. "I have been to the UK many times before and I always have a fun time coming out there.
"I used to come out there before my WWE days. I came one time with NXT and I am pumped and excited to come back and perform in front of all the UK fans.
"They are some of the greatest fans, there are a lot of fans and it's always a good time. I am excited."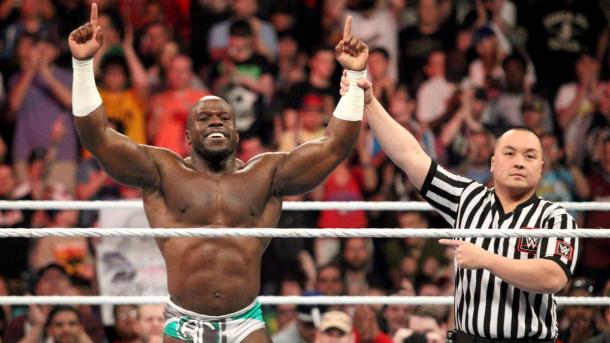 Great time going away on tour
Crews, who has been appearing on Main Event recently, said that there are no disadvantages of going away on tour.
WWE superstars are away for months on end when they are away touring, in the US or in Europe, but Crews is "excited" to be visiting the UK once again.
He added: "You are always going to miss home, but at the same time you love being on the road and you enjoy every moment of it (the tour).
"I don't think there are any real disadvantages (of going on tour), because you go out and have such a great time.
"Its always a pleasure and you get to see new things literally every day. For me, it's all a plus actually."
Fans will be able to see all their favourite WWE Superstars and Divas this month as Dean Ambrose takes on AJ Styles for the WWE World Championship, while Kane and Randy Orton battle in a Street Fight.